Enjoy these amazing murals about People's Park in Berkeley, California!
The epic mural by Osha Neumann and Brian Thiele is on the north side of the Amoeba Records building at the North West corner of People's Park, illustrating the struggle and creativity of the history of the creation of the park.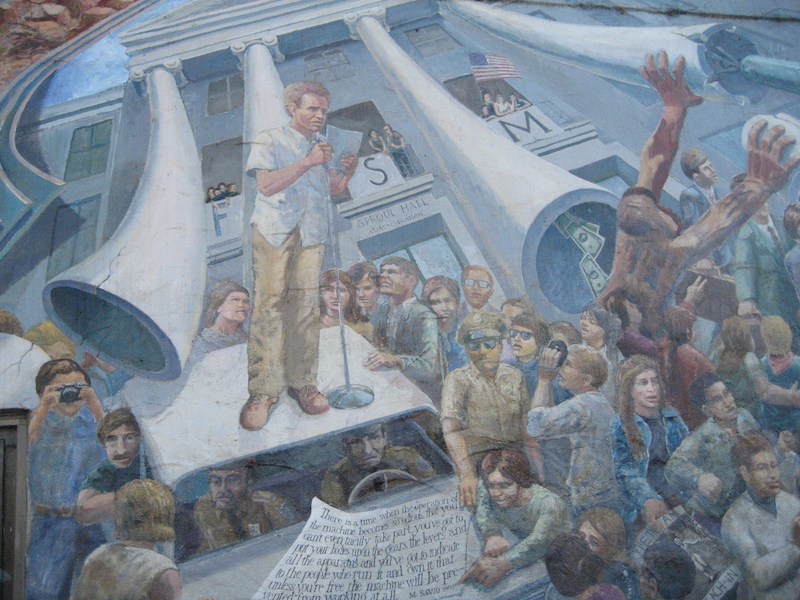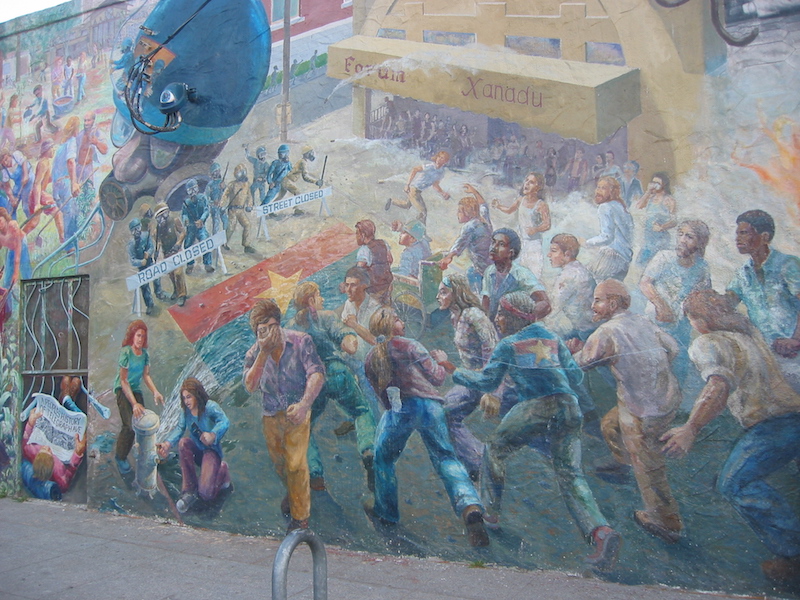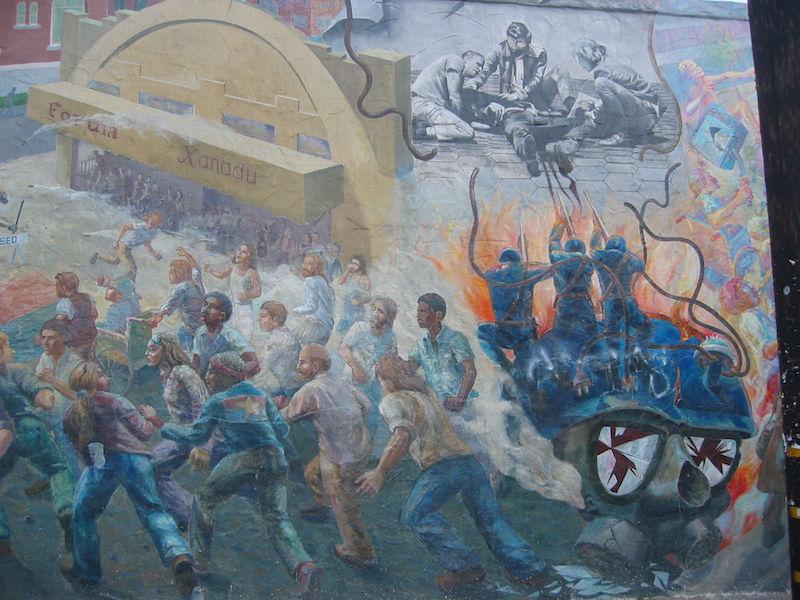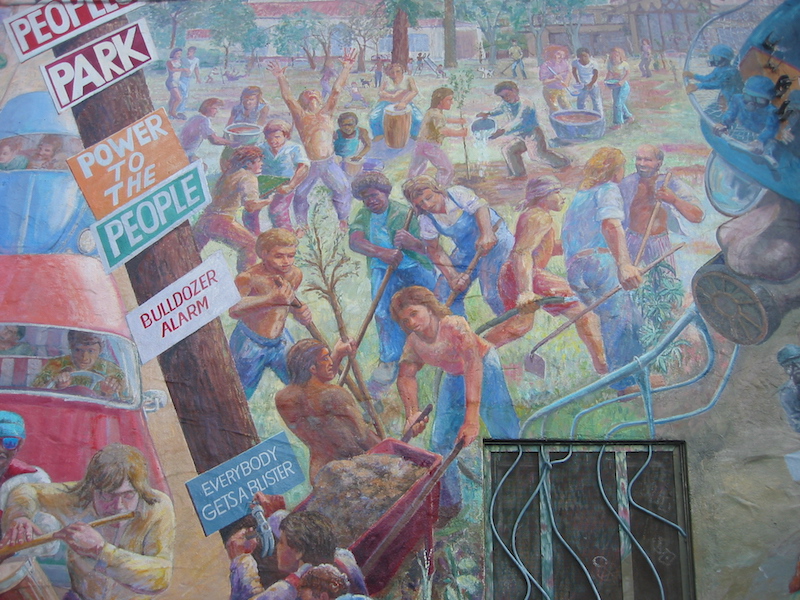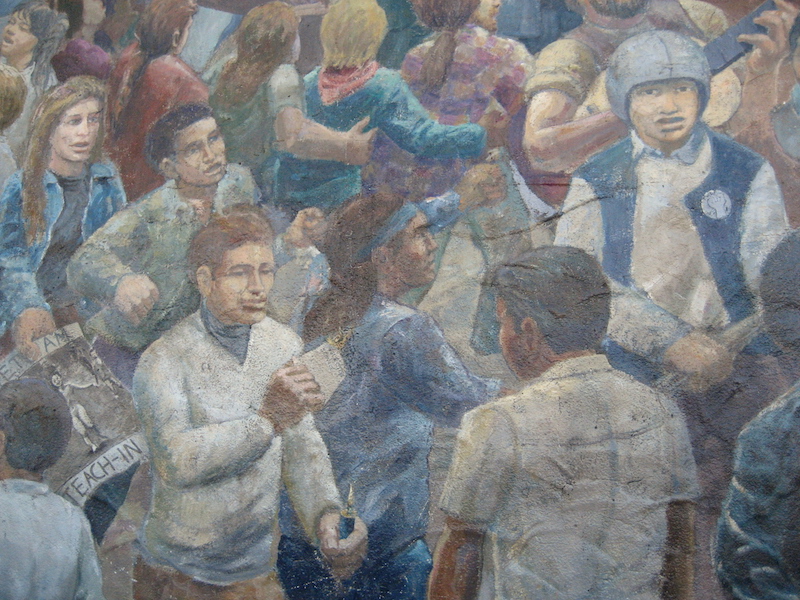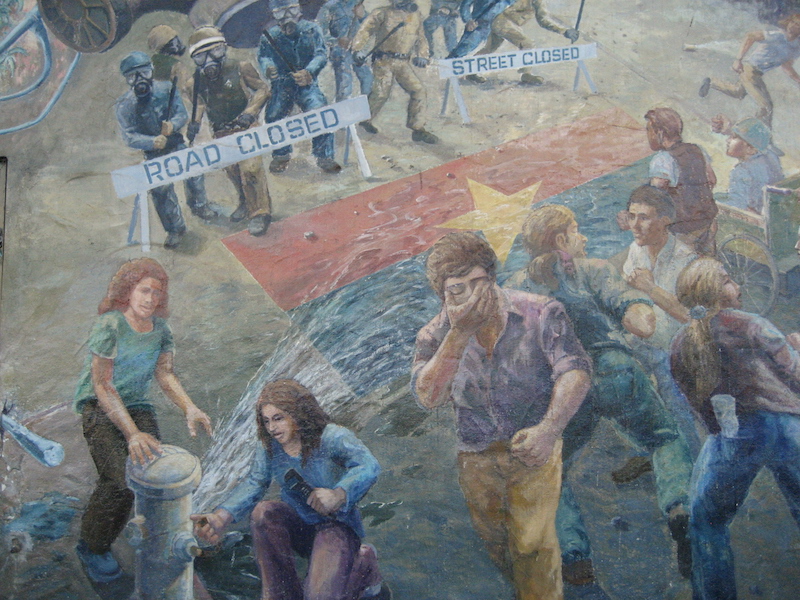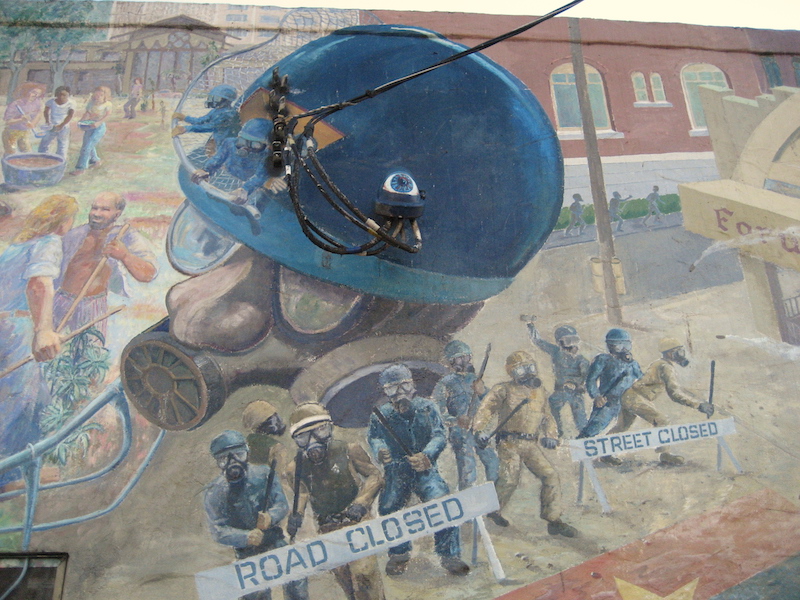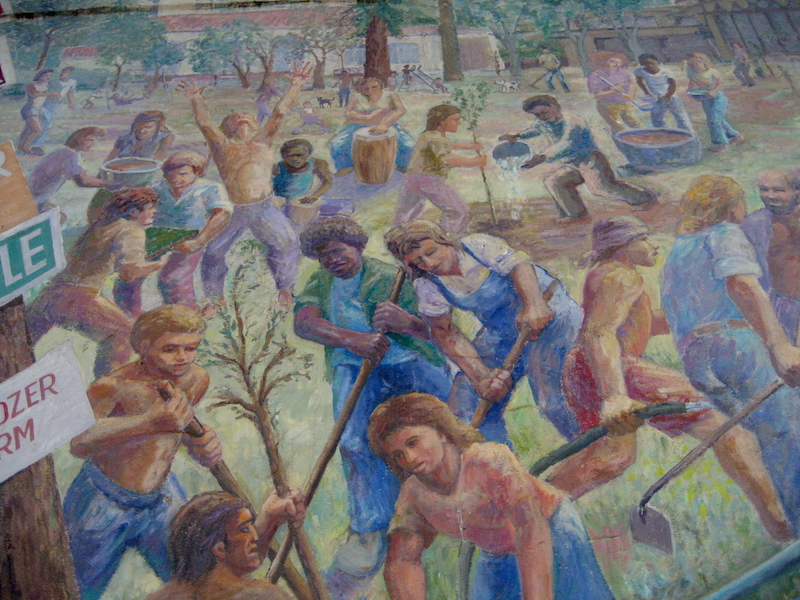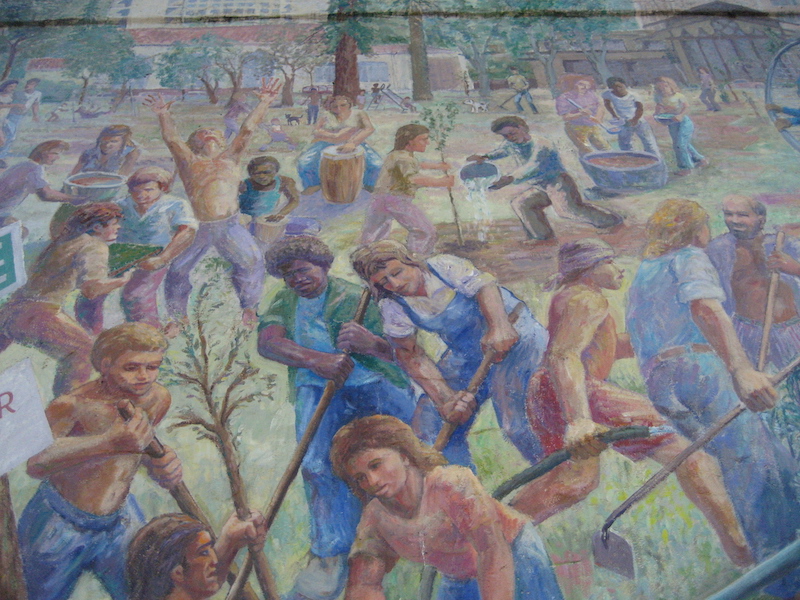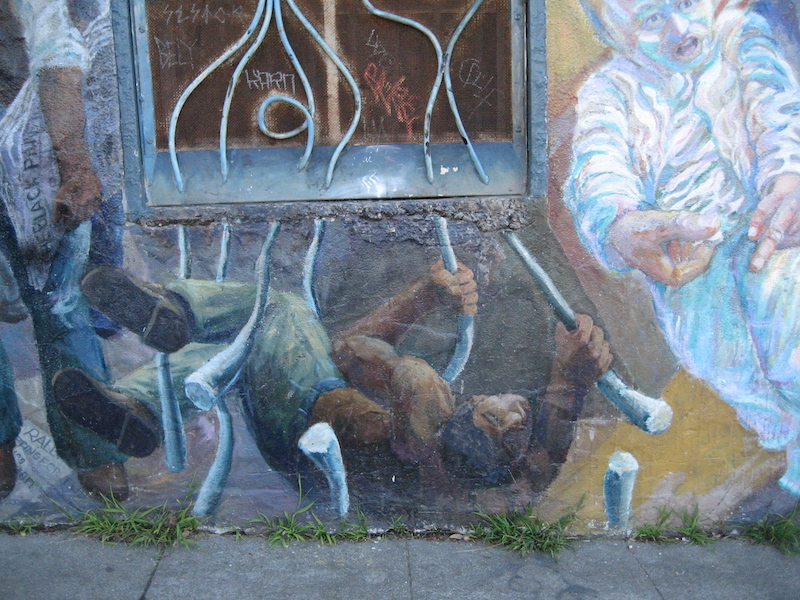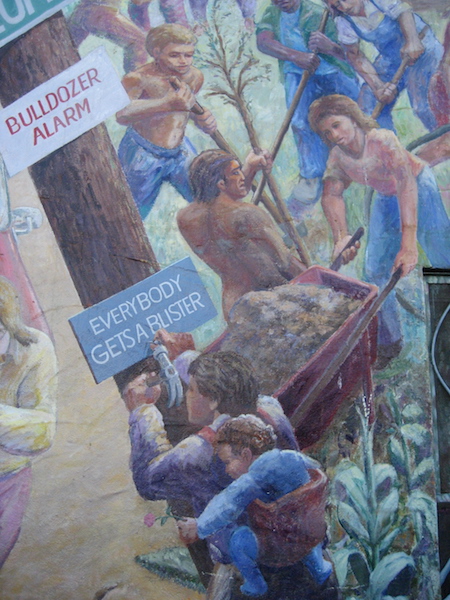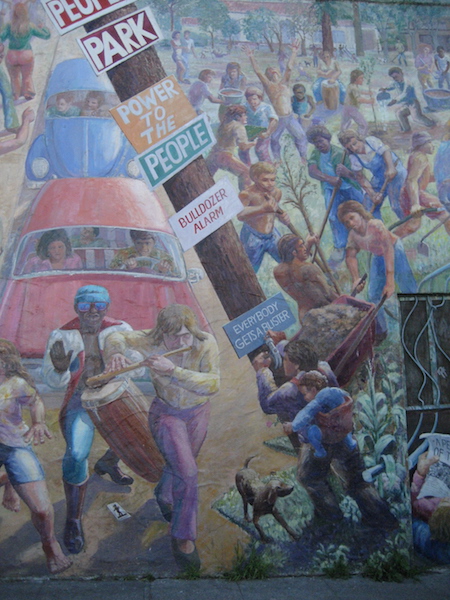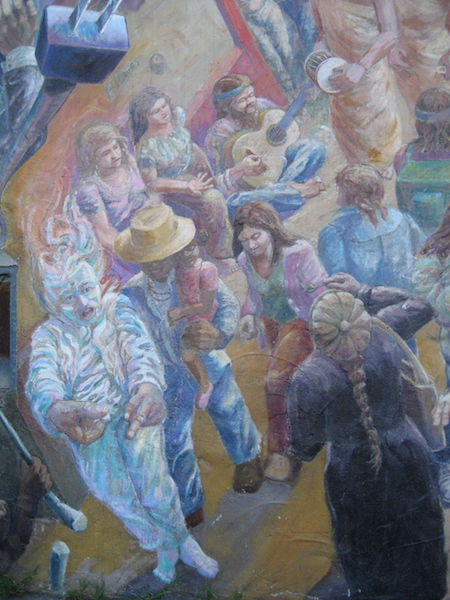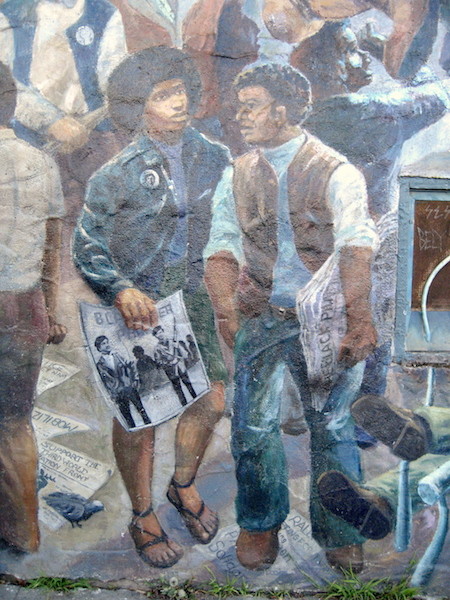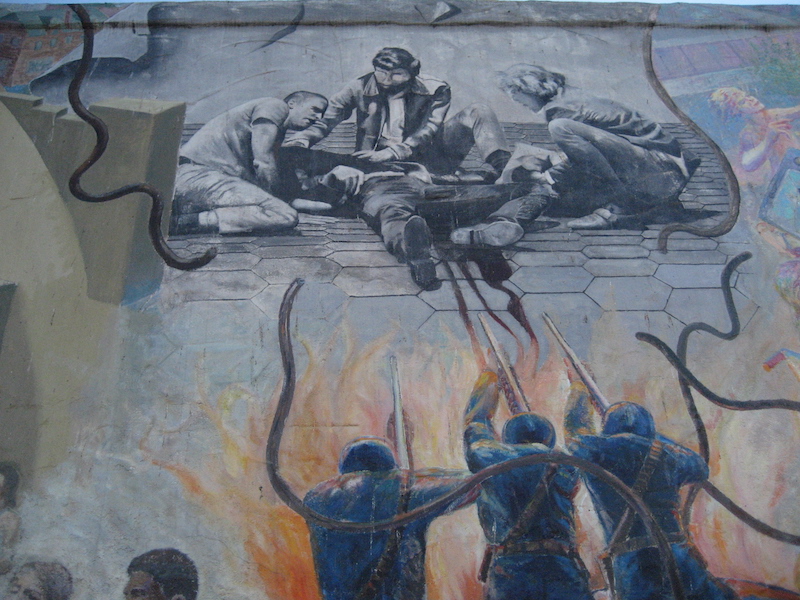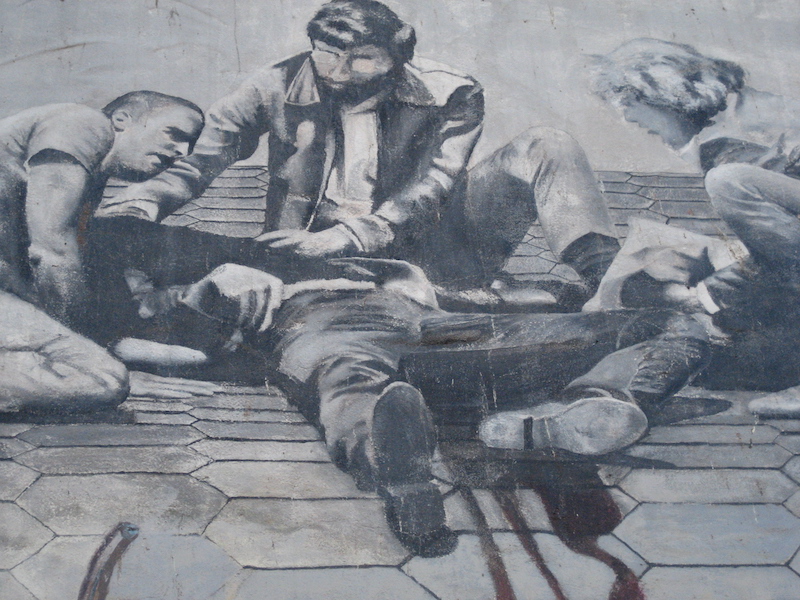 ---
The 1990's History Mural
This more recent mural shows the 1990's history and figures in the People's Park community.  It was organized by the artists Trish Trip and Elvijo Dougherty and painted by many volunteers. It graced the lot across from the 1969 mural on Haste Street at the site of the former Berkeley Inn, that burned down in 1992.  It has mysteriously disappeared.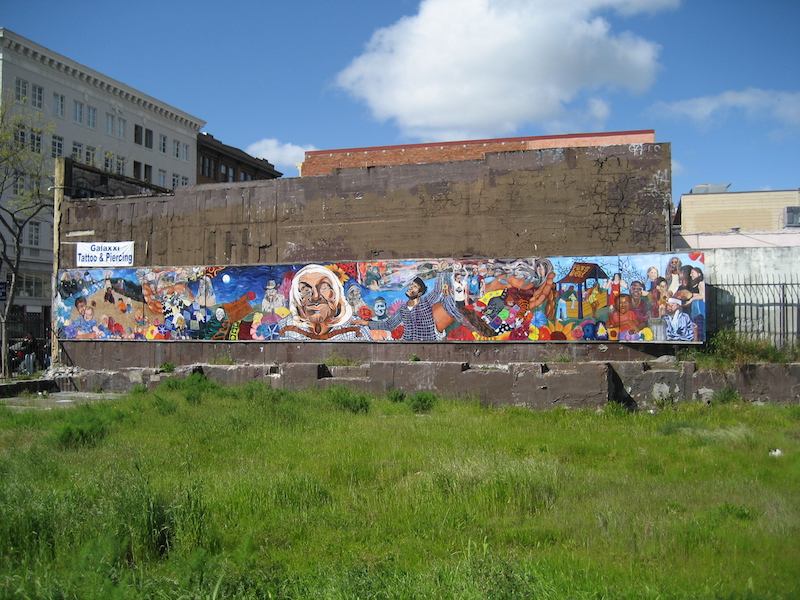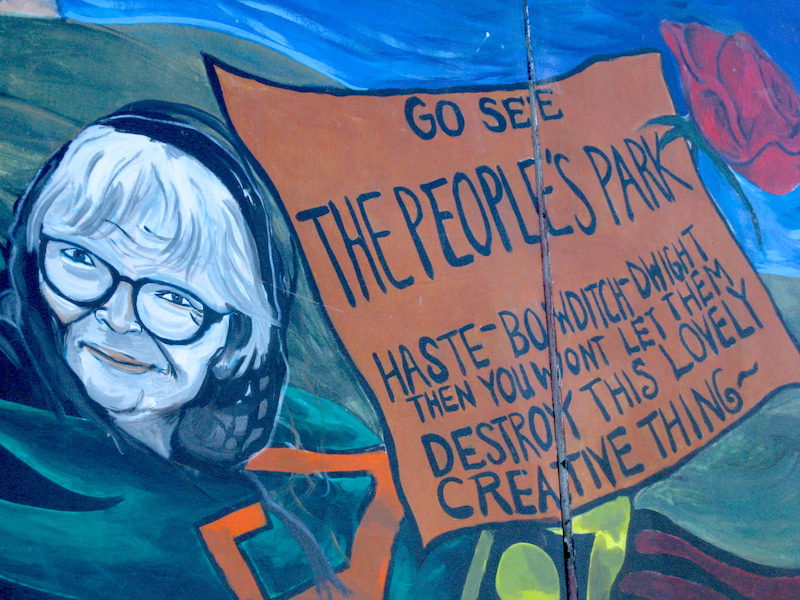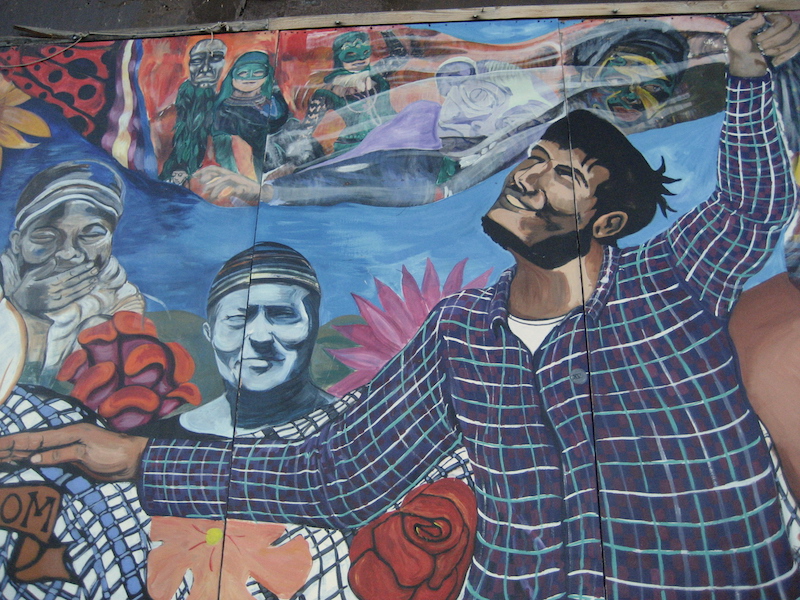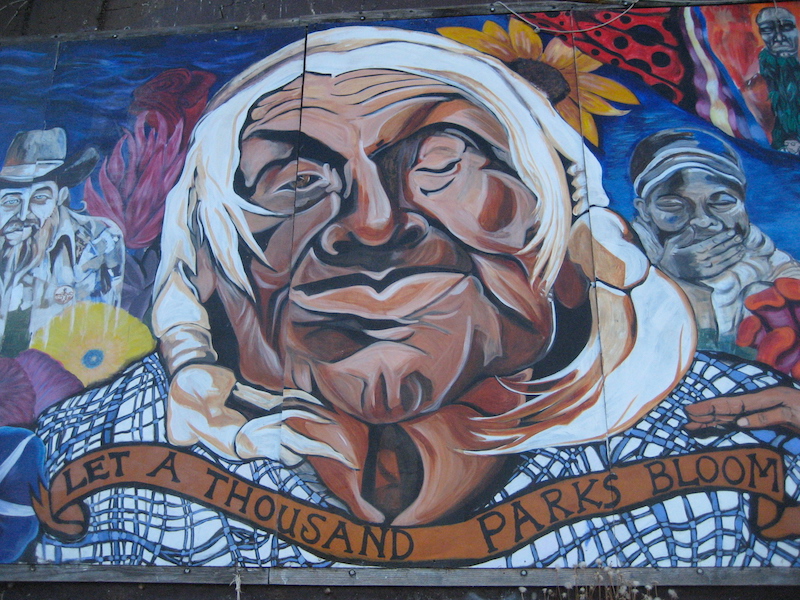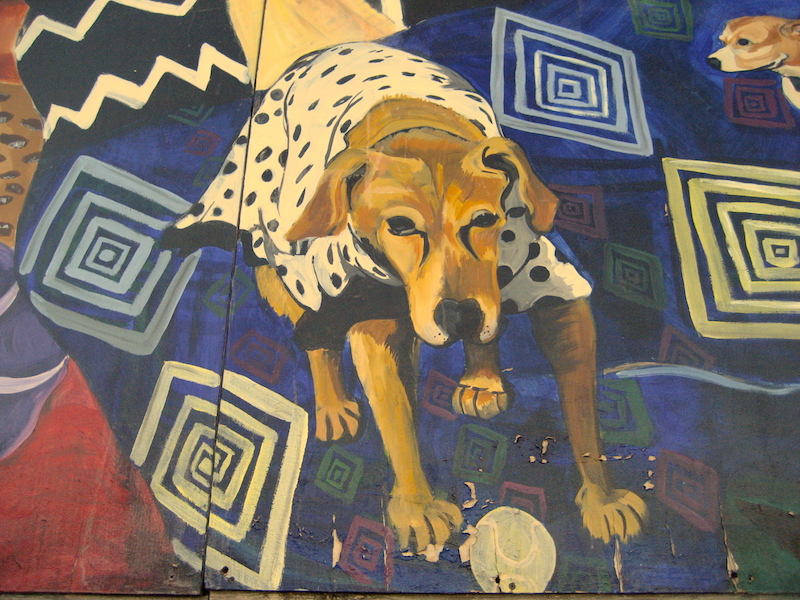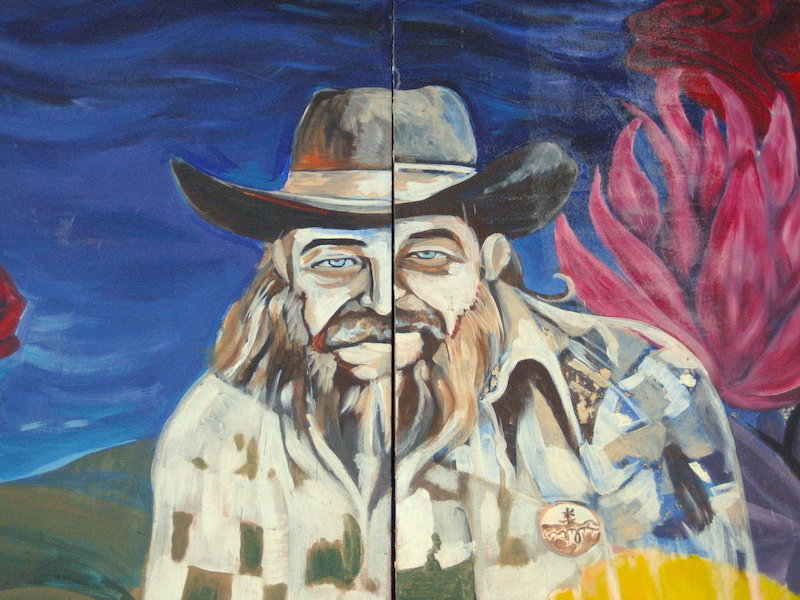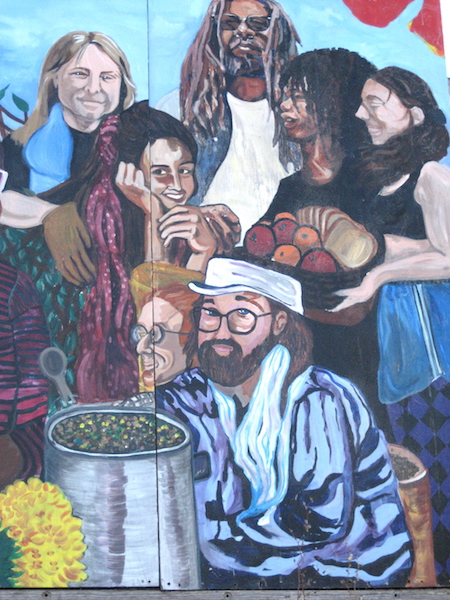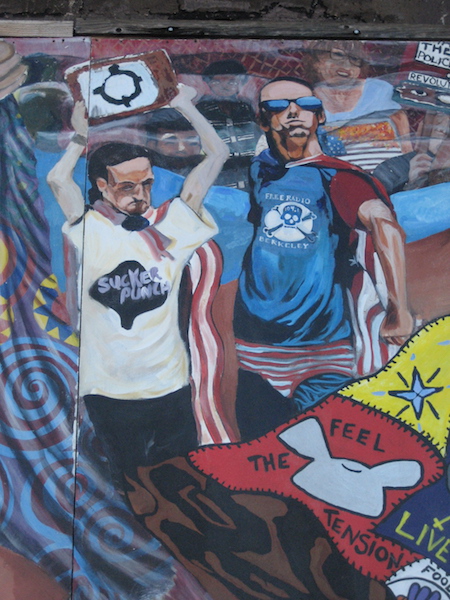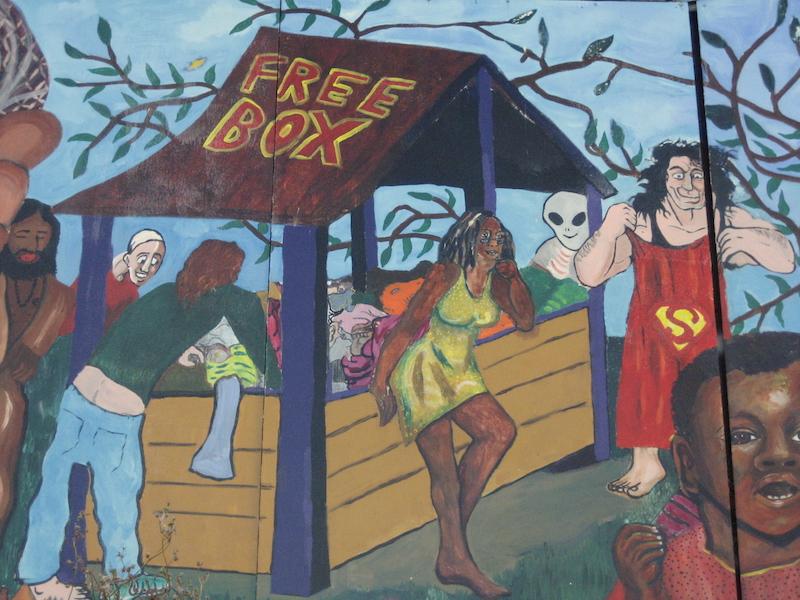 ---
The Stage Mural – changing with the times
Painting the People's Park stage is always a wonderful surprise. A new design every year or so!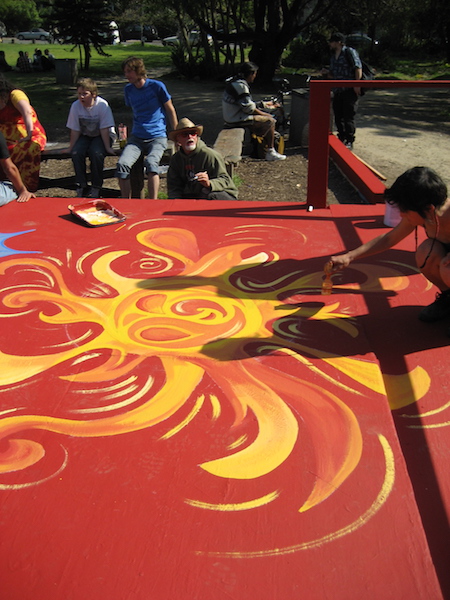 The People's Park office building has all kinds of community murals on all four sides, with an electric mix of tributes, history and creativity.